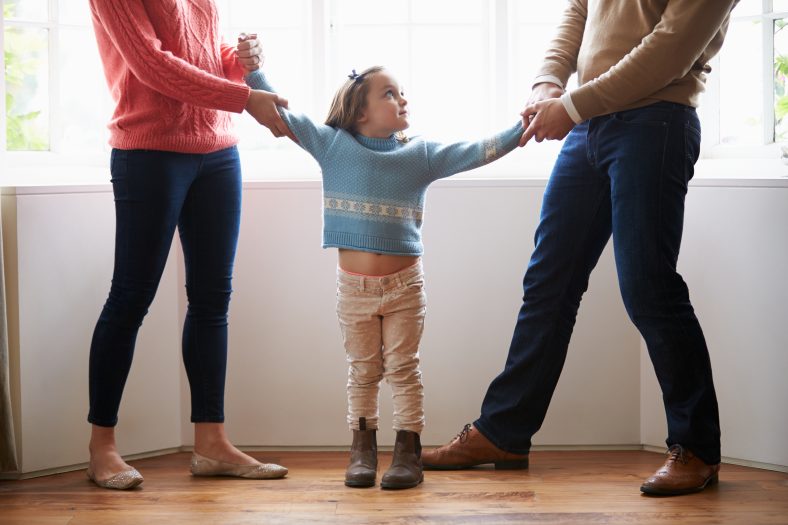 What's a Parenting Plan?  Working out exactly what is going to happen to the children is probably the most emotionally charged activity of any separation and a parenting plan is an agreement between the parties about children's matters.  While the process will undoubtedly be stressful and sometimes painful, as long as both parents can agree on how they want to care for their children following the separation, it is not necessary to go to Court for it to be approved.
In this situation, where an agreement is reached and no Court order is necessary, the parents can enter into what is known as a parenting plan. This is an agreement that is decided jointly. It must be a written document that details how the parents intend to care for their children. As it does not require any contact with the Courts in order to create it, it is not a legally enforceable document and so acts more as a guide.
Having a parenting plan mean the parents don't have to battle out custody arrangements in court, because parenting plans are generally much quicker to formulate and put into practice. Not having to go to court also has the added bonus of saving what could be a lot of money, as court battles tend to be long and expensive, especially when the disputes are complex and numerous. It is also more comforting for the children involved to know that their parents are still capable of working together calmly even though they have separated. It helps the children feel safe and cared for as well as minimising any stress they experience over the course of the separation period.
It isn't a legal requirement to have a written parenting plan when a couple separates, but the Family Law Act encourages parents to come up with an agreement for their children. A parenting plan is the most amicable and stress-free means of achieving that agreement. It is important that any parenting plan focuses on the needs and best interests of the children, not just what the adults want or do not want to happen.
Parenting Plan or Consent Orders?
Whether or not you decide to stick with a parenting plan or apply to the court for consent orders will depend on your relationship with your ex partner.  If you feel you can't trust your partner to stick to a parenting plan, then you will need to apply for consent orders.  For the costs involved in gaining consent orders, please see The Cost of Divorce in Australia
Even though a parenting plan is not enforceable by the court, it may be presented as evidence of intent at a later stage if court proceedings are initiated so you will need to negotiate for the contact that you want now, not capitulate with the intention of asking for more contact at a later stage.
What to include in a Parenting Plan
The information that must be included in a parenting plan includes:
Living Arrangements – Who the child or children will live with, what time they will spend with each parent, how much time they'll spend with other carers (such as grandparents).  How much notice should be given if changes arise?
Housekeeping – Who will feed the child? Who will wash the clothes? Are any items or toys shared between households?
Special Days – What happens on the child's birthday? Christmas? Parents Birthdays? Father/Mother's Day?
Maintaining Contact – How will the children communicate when they aren't living with the other parent? – eg. telephone, SMS, email, letters.
Transport – Who drops off and who picks up?  Who will take the child to their current and future sporting activities?
Education – What arrangements will be made for the child's current educational needs? How will we be involved in their activities? How will we communicate with the school? What about homework?
Financial – How will day to day costs be shared? Who will pay for incidental school costs? Who will pay for healthcare? Who will pay for pocket money? Will a Child Support Agency assessment be taken into account? What about any unexpected costs? Will the cost of presents be shared?
Parenting Decisions – Which parenting decisions will be joint decisions? How will you communicate about parenting matters?
Disagreements – How will disagreements be handled? Will the plan ever need a review?
Changing a Parenting Plan
As the parenting plan is a voluntary agreement, it is possible to change it at any time as long as the consent of both parents is agreed. The parents can also ask other trusted people (such as the child's grandparents or a family dispute resolution service) for their input on the plan if they fear there may be some dispute as to the content or implementation of the plan.
The purpose of the plan is to give the parents the power to decide how they will look after and raise their children following a separation without interference from the courts. However, if they choose to proceed to Court at any point in the future, it is possible that they could be ordered to change the terms of the parenting plan during the formulation of a Court order.
Want to download an example plan? Right-Click and Save-As our Example Parenting Plan (young child)