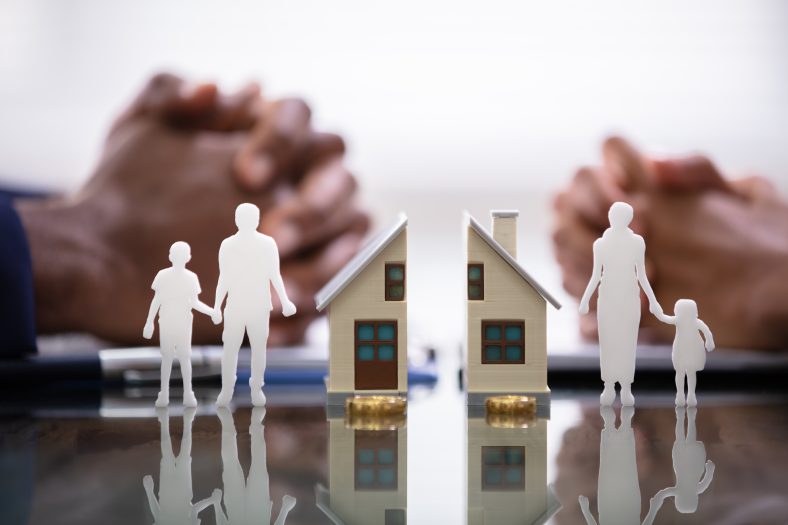 The Process
This process of dispute resolution is a way that both people involved in conflict can, with assistance, communicate to each other about what's important to them and attempt to decide how they can both move forward with their dispute.
This process has been made a compulsory first step for people who wish to proceed to court to resolve their dispute in relation to parenting matters (ie. which parent the children stays with). There are a few exceptions to this rule – urgent matters, for example a risk that one parent may leave the country, or in situations where there is a significant threat of family violence you will be able to proceed immediately with an application to the court.
At the end of your dispute resolution session, you will be provided with a certificate that you have attended FDR, providing each party made a genuine effort to attempt to resolve the dispute. If FDR did not fully resolve your dispute, you will need this certificate when making an application to the court.
You can attend dispute resolution in person or you can attend over the phone if there is a reason to do so – for example if both of you now live a long distance from each other. The company that provides the services doesn't matter, the person simply needs to be a registered family dispute resolution practitioner.
The FDR practitioner will facilitate the discussion but what you discuss during a session is up to both parties. What typically happens during a dispute resolution session is that each person shares their point of view and identifies any issues that need to be discussed. These issues are then explored and any options or solutions may be presented. Any decisions or agreements can also be put in writing.
Decisions
If any decisions are made during the process, they are not legally binding – you are making a parenting plan and must apply for consent orders from the court before they can be enforced by law. Anything that is discussed during the session will not be made available to the court, so both participants can feel confident of to freely discuss matters without statements coming back to haunt you later in court.
You must be willing to listen to the other person's point on view and be genuinely willing to negotiate and commit to reaching an agreed solution. Focus on compromise rather than conflict.
Note that FDR practitioners are not lawyers and cannot give legal advice. They are able to give general advise to couples that are going through separation or advise on parenting matters with a focus on the best interest of the children.
Dispute Resolution is a very cost-effective way of resolving any disputes with your ex-partner. It's also much faster than going through the court system as getting to a final hearing (depending on the court) can take years. It's also a lot less stressful than going through the court system.
If you fail to resolve your dispute during FDR, you can also try some alternative methods before proceeding with a court application. You could use a trusted friend to help resolve the dispute, you can seek professional arbitration – which is more expensive than dispute resolution, but still much less expensive than going to court. If you both have a solicitor, you can also negotiate an agreement through your lawyers.
Costs
The cost of Dispute Resolution will vary, depending on the organisation which provides the service. Expect to pay around $150 for a 90 minute session and you may need to book up to 6 weeks in advance, so it's a good idea to book early.
Click the links for information on:
The Divorce Process