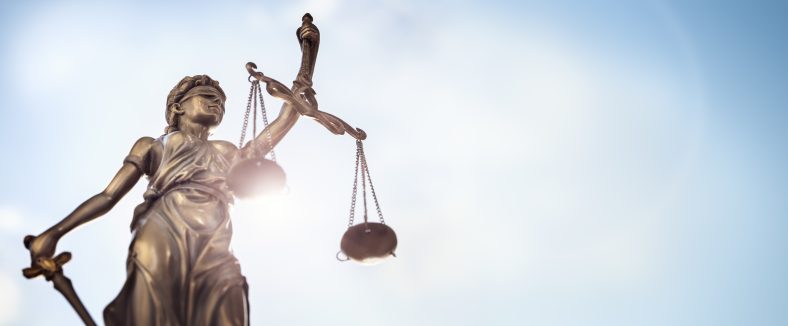 Divorce isn't easy. Aside from the emotional distress it may cause, it can be easy to get lost in all the paperwork. If you can't afford a lawyer or can't do the paperwork by yourself, you may be able to get legal aid. Legal aid services and lawyers are available across the country, and there may be a legal aid office near you. Legal aid is most beneficial to those who suffer from disabilities or are financially disadvantaged. It provides assistance, both legally and financially, to people who need it the most.
How does it work? Make an appointment to see a legal aid lawyer. You will be able to meet with this lawyer for a short period of time. The lawyer will give you the best advice he or she can, and there is no fee. If the advice is enough to solve your problems, you're done with legal aid. If you find that you need more legal aid advice you may get a legal aid grant. At this point, you will have to pay for some of the costs of your case. The amount varies by your financial situation and by laws.
If you decide that you are definitely in need of legal aid, you must apply for a grant of legal aid. There are applications available online. The application will assess if your case is likely to be successful and your financial means. If the case is likely to be successful, the cost can be justified. Legal aid cannot be granted in ever case, and your application for a grant of legal aid may be denied. Legal aid is most often granted to people who need it the most, like children and people with mental health problems. If you are granted legal aid the staff provides a safe and respectful environment, interpreters, and assistance if you have a disability or are hearing impaired. Legal aid will keep you constantly updated about your situation.
Once you have been granted Legal Aid, you will be assigned a lawyer to work with your case. There are legal aid lawyers and private lawyers paid by legal aid services. Both the legal aid lawyers and the private lawyers are experts in their field and meet all professional standards required of them. They also have passed any and all required tests determined by the local jurisdiction.
Be sure to thoroughly read any information sent to you by your lawyer or by legal aid. You must follow any instructions you are given by either party, as failing to do so can affect your case. Your grant letter will tell you when to pay your contribution to the case and you must pay it on time. If you have any questions or are confused by any of the documents, do not hesitate to ask your lawyer to explain it, that's what he or she is there for.
If you are financially stable and of good mental and physical health it is highly unlikely that you will be granted legal aid. If you feel that you deserve legal aid and have been refused you have the right to be told why you've been refused as well the right to appeal to an independent committee. This committee will review your application again. If you are refused legal aid, your letter will tell you whom to contact if you have any problems.
Legal aid services exist to serve the needs of the disadvantaged in communities. By recognizing that everyone deserves assistance, legal aid provides an important service in Australia.